Dental Implants
---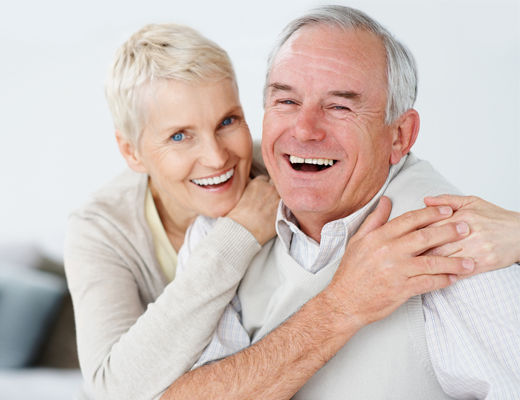 Dental implants are a popular and effective solution for replacing missing teeth. They are designed to mimic the look and feel of natural teeth and can be used to replace a single tooth, several teeth, or all of the teeth.
The professional team at Joshua S. Rubin D.D.S in New York, NY are incredibly proud to offer their premium dental services to the local community, including strong dental implants that are long-lasting with proper aftercare instructions.
What are Dental Implants?
Dental implants are a type of prosthetic device that is used to replace missing teeth. They consist of a small titanium screw that is surgically placed into the jawbone, and a crown or bridge that is attached to the implant. The use of titanium and proper dental techniques make the implant inherently a permanent solution, which reshapes a sunken portion of your oral care.
What Can I Expect During the Dental Implant Process?
A common question that is always asked refers to the entire process of the dental implant. The team at Joshua S. Rubin D.D.S in New York, NY is extremely well-versed in this common procedure and carries out the following process with careful attention to detail.
Consultation
The first thing that you can expect during the dental implant process is a consultation with your dentist. During this appointment, your dentist will assess your oral health and determine whether you are a good candidate for dental implants. They will also discuss your goals and preferences, and explain the different treatment options that are available. You may need to have a 3D imaging scan or other diagnostic tests to help your dentist determine the best plan of action.
Surgical Placement
If you are a good candidate for dental implants, the next step is the surgical placement of the implants. This is typically done under local anesthesia, although you may also be given conscious sedation if you are anxious. During the surgery, your dentist will make an incision in the gum tissue and place the implant into the jawbone. The implant will then be covered with a temporary crown or bridge while it heals.
Recovery Period
After the surgical placement of the dental implant, you will need to allow time for the implant to heal and integrate with the jawbone. You will need to follow your dentist's instructions to care for the implant during this time. Once the implant has healed, your dentist will place the final crown or bridge on top of the implant. This will complete the process and restore the original function.
Your Local Quality Dentist
Dental implants are an incredibly customizable and effective solution without the need to fully affect your quality of life. During your appointment with the experienced team at Joshua S. Rubin D.D.S in New York, NY you will be able to get the confidence and clarity that you need to take proper control of your oral health.